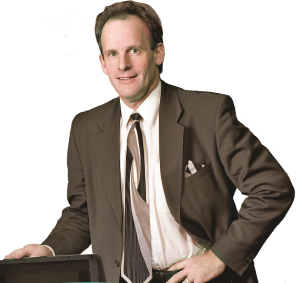 Minnesota Workers Compensation Lawyer
Walz Law Office is a full service law firm helping clients across Steams County and Central Minnesota with their legal concerns. Gregory Walz began practicing law in 1987 and has been helping those in need of legal counsel ever since. He opened up the Walz Law Office in 1991.
Gregory Walz – St. Cloud Injury Lawyer
Gregory S. Walz has a unique connection to the people in Central Minnesota. He was raised on a farm in rural Stearns County and has a love for the land and its hard working, industrious residents. He graduated from St. John's University in Collegeville, Minnesota, majoring in English and obtaining a minor in the German language. Following this, he pursued a Masters Degree in English at St. Cloud State University.
In 1987, Gregory S. Walz achieved a Juris Doctorate from William Mitchell College of Law in St. Paul, Minnesota. He returned to Central Minnesota to practice law.
Mr. Walz's legal experience has included both defense and plaintiff cases. This experience provides Mr. Walz with the ability to view a problem or claim from more than one perspective. Having this ability is of great benefit to his clients. Mr. Walz is better able to identify issues or areas of concern and address them immediately or at an early stage in the proceedings, before these issues create barriers to a favorable outcome.
From May 1989 to March 1990 Mr. Walz practiced with the law firm of Willenbring, Dahl, Wocken & Zimmerman, in Cold Spring, Minnesota. His responsibilities at this firm included handling insurance defense cases, insurance subrogation cases, and an administrative tax case regarding employee versus independent contractor status.
From March 1990 to December 1991 Mr. Walz practiced with the law firm of Eller, Schiff & Kain in St. Cloud, Minnesota. His experience at this firm included criminal public defender work, civil and business litigation, dissolution, child support and administrative proceedings on veteran employment status.
Since January 1991 Gregory S. Walz has been in private practice, opening his own Law Offices in St. Cloud, Minnesota. Mr. Walz has a general law practice that includes, but is not limited to, personal injury claims, accidents, workers' compensation,  divorce, custody, child support and unemployment.
Gregory S. Walz is one of a select group who has been chosen to serve on the panel of No-Fault Arbitrators. As an arbitrator, Mr. Walz further serves the profession and the public by agreeing to consider fairly those no-fault cases which are presented to him and render his decision based on the arguments and evidence presented.
Mr. Walz appears in Who's Who in America Law Edition Eleven. He is a member of the Minnesota Trial Lawyers Association and the American Association for Justice. Mr. Walz is also a member of the local and State Bar Associations.
Education
Bar Admissions
William Mitchell College of Law, St Paul, Minnesota, 1987 Juris Doctorate
St. Cloud State University Masters Degree
St. John's University, Collegeville, Minnesota

Major: English
Major: German
Honors and Awards
Who's Who in America Law – Edition Eleven
Professional Associations and Memberships
Minnesota Trial Lawyers Association Member
American Association for Justice Member
Past Employment Positions
Willenbring, Dahl, Wocken & Zimmerman, Cold Spring, Minnesota
Eller, Schiff & Kain, St. Cloud, Minnesota
Birth Information
March 8, 1957, Saint Cloud, Minnesota, United States of America
Contact The Walz Law Office For A Free Consultation
If you are looking for aggressive representation at an affordable price in Central Minnesota, then the team at the Walz Law Office can certainly help. At our office, we place a high priority on personal service and attention to detail. You will always work directly with a lawyer, regardless of the nature or status of your case. Contact us today for a free initial consultation at (320) 251-5000.